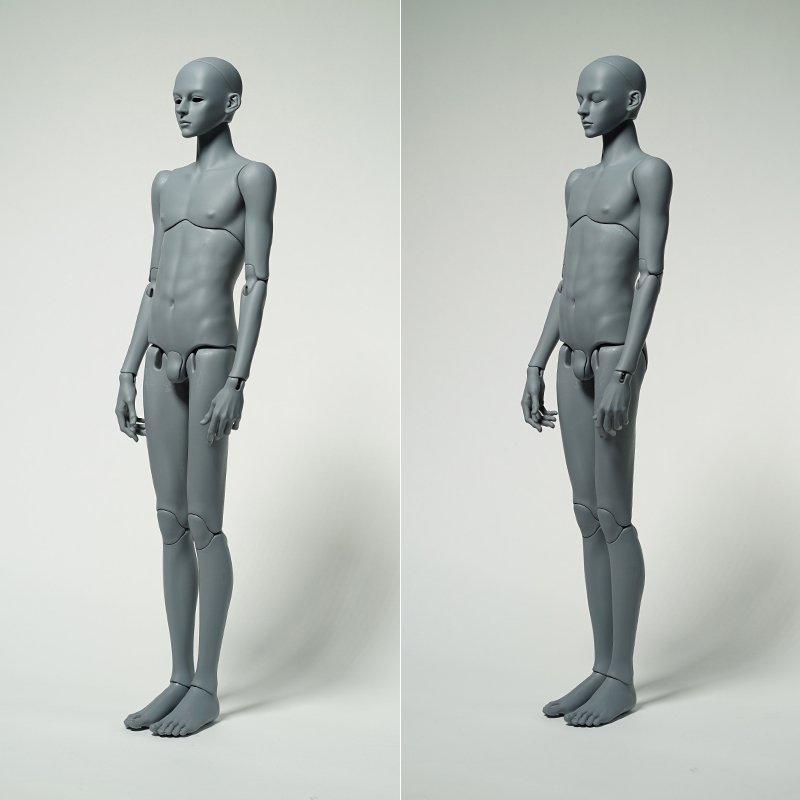 I have made Grown Bermann Head with the perfect proportion for 18M Mystic Body. The head is not too small and also not too big. Grown Bermann has the image that Original Bermann has. I maximized perfection on the Grown Bermann, while remaking the doll.
There are big differences in his silhouette. I made the width of his face narrow, and his chin a little longer. I made his backhead and forehead jump out. When you put the head on to him his head looks narrow but looks young with the slim Mystic Body.
He has OE Head and SA Head. OE Head as same shape of eye with Original Bermann. The eye are closed in SA Head. I made him more mature than Original Bermann.
The detail of his eyes, nose mouth and ears shows perfection. His ears got a little bigger with some new details.
I modified the neck on Mystic Body and made it longer.
I will produce 500 limited editions no matter what type of remaking Bermann, Saint, or Bernard. We have taken about 200units of Classic lines so far which includes those on layaway.
We don't sell head only for the limited edition.
I will show you Grown Saint and Grown Bernard heads soon.
I appreciate someone who ordered without knowing how it would look like with trust. We have provided the sale event to someone who preordered (blind order).